5 Ways Virtual Reality Will Change Your Life
By Aaron Gentzler, Lead Tech Researcher
Unless you've been living under a rock for most of 2016, you've likely heard about virtual reality and the coming "VR revolution."
Virtual reality was the tech story at this year's Consumer Electronics Show in Las Vegas — the world's largest annual trade show, and a veritable "who's who" of tech industry insiders.
…even if you never put on a virtual reality headset this technology…may have a direct impact on your daily life…
And with at least 11 major distributors launching VR-based devices on the consumer market this year, it's easy to see why people are getting excited.
But if you're thinking that the "VR revolution" is just for video gamers… think again.
In fact, even if you never put on a virtual reality headset, this technology is going to revolutionize a variety of industries that may have a direct impact on your daily life… whether you know it or not.
Here are five ways virtual reality is likely to change your life in the very near future…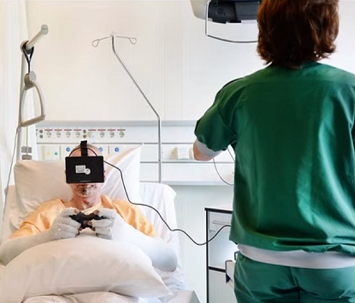 1. Healthcare: This is the biggest, and perhaps most important way virtual reality is likely to affect you.
Right now, there are several applications designed to improve the effectiveness of a wide variety of medical treatments. That includes everything from helping nurses internalize certain procedures (without any risk to patients)… to more specialized treatments like rehabilitation therapies for burn victims and amputees.
And that's only scratching the surface of what this tech can do in the healthcare space.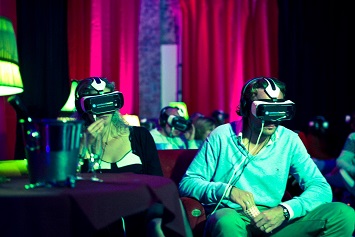 2. Entertainment: In addition to revolutionizing the video game industry, virtual reality also promises to make a huge splash in the film and television industries.
One app in development promises to give you an authentic "movie going experience" — putting you right inside a darkened movie theater from the comfort of your own home.
And if you like live music, you'll be able to view your favorite artists from the front row, as if you were right there — even if you can't make the trip in person.
[Editor's Note: For an even more surprising look at how VR tech will shape the future of entertainment, click here.]
3. Education: This is one of the most exciting and potentially game-changing uses for virtual reality I can think of.
Imagine being able to give your child a truly world-class education, regardless of where you live or how good your local school system is.
From anywhere in the world, your child could simply don a VR headset, and learn physics from Sir Isaac Newton… or have a conversation with Shakespeare… or simply get topnotch one-on-one lesson-time with elite college professors.
With this technology, that is all 100% possible. And it could easily revolutionize our approach to education.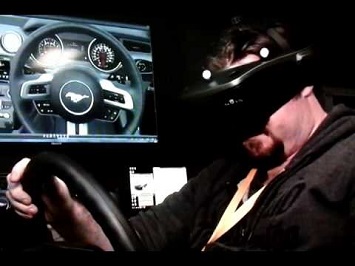 4. Automotive: One of the most expensive things about making a mass-produced automobile is developing a prototype. But what if there was a way to ostensibly create a prototype for a new model car — but without having to shell out all that money to manufacture it?
That's just one of the things car companies like Ford Motor Company and Audi are doing right now… and that could translate to decreased consumer costs when these newly developed cars hit the production line.
5. Real Estate: If you've ever purchased a home, you know how difficult it can be. Going from house to house, examining prospective homes is not only tedious, it's often too time-consuming for most working-class people.
New virtual reality technology will take the existing "virtual tours" concept to a whole new level — allowing prospective buyers to view nearly every inch of their new living spaces. That could shave valuable time off of the "house hunting" people sometimes dread.
These are just a few of the ways virtual reality could change our lives in the very near future. If you'd like to learn more about virtual reality — including how it could translate to actual money in your pocket — click here right now.
An independent research firm just released a shocking video that pulls back the curtain on what could be the most important VR story of them all. This is one you have to see to believe. Watch it here, now.